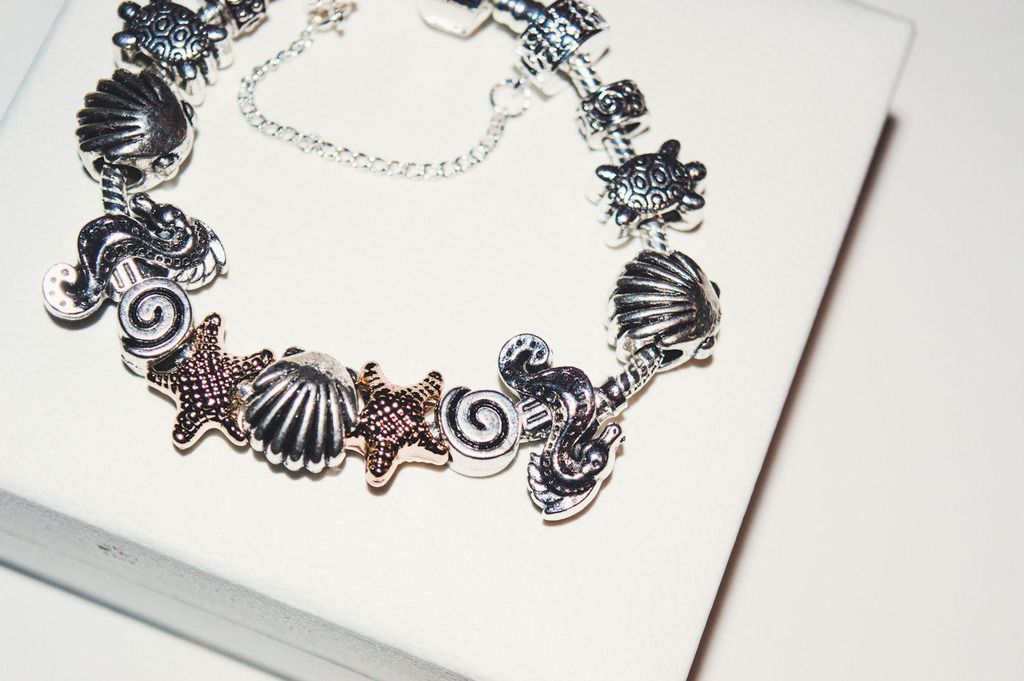 Bracelet is a piece of jewellery that I rarely wear, and I have just a few of them in my jewellery collection. Reason for that is that I have a tiny wrist and it's often difficult to find a proper size. Most of the bracelets in shops (offline and online) come in one size, size that fits an average women's wrist, which is not my case. So, when it comes to shopping bracelets my choices are pretty narrow. If I find some bracelet that is adjustable or small enough, I'm happy. Some time ago I was contacted by
VALENTINA
to review one of their charm bracelets. I was a bit skeptic at first, but when I saw their offer an that their bracelets are available in different sizes, I was super excited about the collaboration.
VALENTINA
is relatively new online jewellery store, offering beautiful, customisible jewellery which will match any outfit. They are offering different designs of silver plated bracelets featuring stones, charms, beads and crystals, assembled by hand in England. They are shipping internationally, and 10% of all proceeds are donated to charity, so every purchase helps a good cause. All of their products are build to last and are fully recyclable, from the jewellery itself to the packing it is delivered in. So, besides charity work, people at VALENTINA are thinking about our environment, too. I'm really happy to be a part of this story and collaborate with such amazing people.
Finally, a couple of words about the bracelet I picked. The choice wasn't easy at all, since there are many beautiful designs. My final choice was this "Seaside" charm bracelets. Bracelet is made of silver plated alloy and it's charms are made of silver-tone and gold-tone alloy. I'm really satisfied with it's quality and what's also important, it fits my wrist perfectly. It's available in three different sizes, and I, of course, picked the smallest one. The charms are so cute, you can see these lovely seahorses, seashells, starfish, turtles... Perfect assemble for Summer, which I can't wait!